06/06/2018
WOLF AMONG WOLVES
BY HANS FALLADA
G-P-PUTNAM'S SONS - NEW-YORK 1938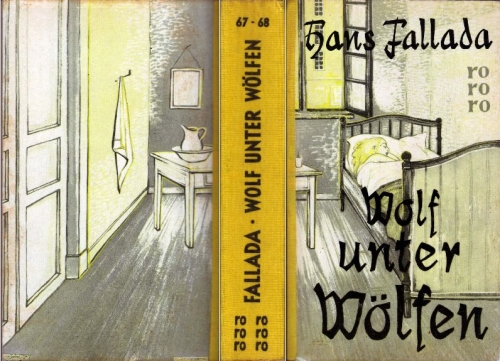 A Word to the Reader
The author has been reproached by some readers of Once We Had a Child with making his hero, Johannes Gäntschow, such a brute. This reproach he has read with some astonishment, for as he wanted to portray a brutal man he could not depict a kind one. To avoid similar complaints the author warns his public in this preface (which can be glanced through in a moment at any bookseller's) that Wolf Among Wolves deals with sinful, weak, sensual, erring, unstable men, the children of an age disjointed, mad and sick. But it presents also some upright and courageous people. All in all, it is a book for those who are, in every sense, adult.
Another observation which the author feels is not superfluous is that this is a novel, and therefore a product of the imagination. Everything in it— characters, events, places, names—is invented, and even should time or place seem to point to a definite person, that is nevertheless only invention, fancy, fiction, story.
While not aiming at a photographic likeness, the author wished to picture a time which is both recent and yet entirely eclipsed. It behooves the rescued not altogether to forget past danger, but, remembering it, to appreciate doubly the happy issue.
H.F.